Meet Our Dentist
Dr. Roland Vantramp
Dr. Roland Vantramp was born into a family of dairy farmers in Nebraska and is the second oldest of 15 children.
After graduating high school, he attended the University of South Dakota where he met and married his wife "Charlie," a dental hygiene student.
Dr. Vantramp was going through the Army ROTC parachute jump training program at Fort Benning, Ga., when he learned of his acceptance into the Dental School Program at Oral Roberts University. Soon after, he moved his young family to Tulsa, Oklahoma. With the love and support of his hard working wife, Charlie, he graduated from the Michael Cardone, Senior School of Dentistry in 1982. During the graduation ceremony, Dr. Vantramp was recognized by the Oklahoma Academy of General Dentistry as the senior student who demonstrated the greatest promise of becoming an outstanding general dentist.
During his General Practice Residency at Barksdale Air Force Base in Louisiana, Dr. Vantramp gained additional training in oral surgery, periodontal, endodontic, prosthetic and restorative dentistry. In 1983, he was transferred by the military to McChord Air Force Base in Tacoma, Washington where he served until 1986.
It was on August 25, 1987, that Dr. Vantramp and his wife Charlie, a career hygienist, founded Dove Family Dentistry in Federal Way. Twenty years later, Dr. Vantramp opened a second office in his hometown of Puyallup, Washington where he now practices exclusively.
Meet Our Team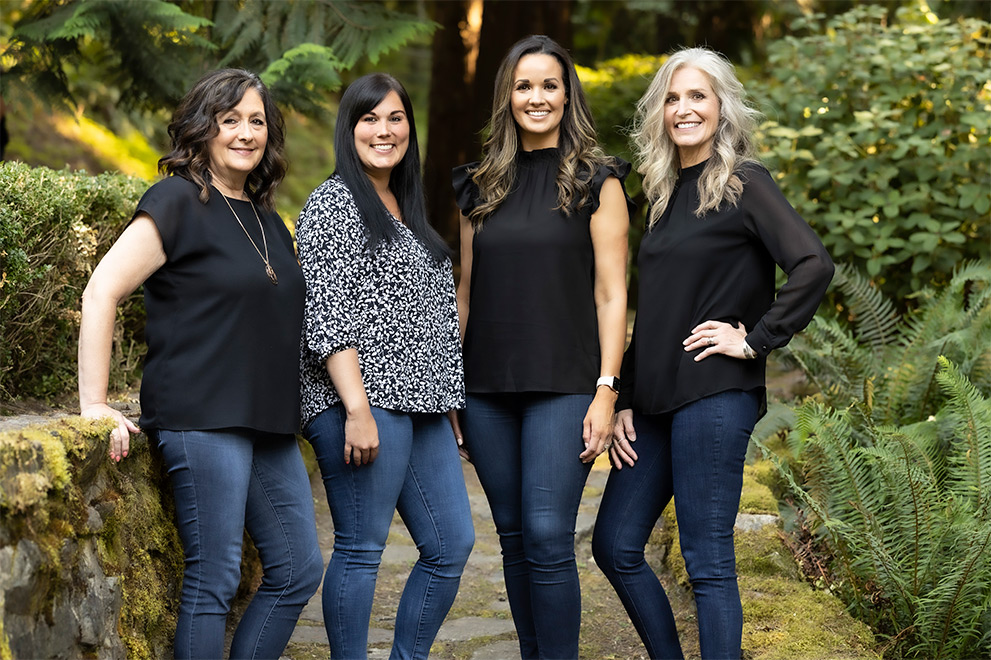 Administration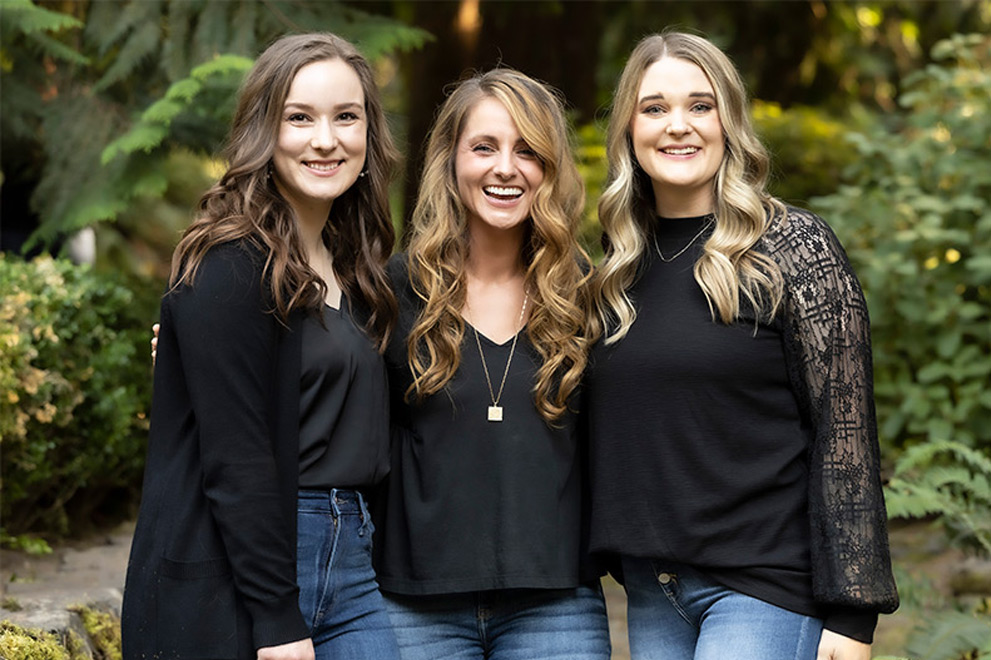 Hygienists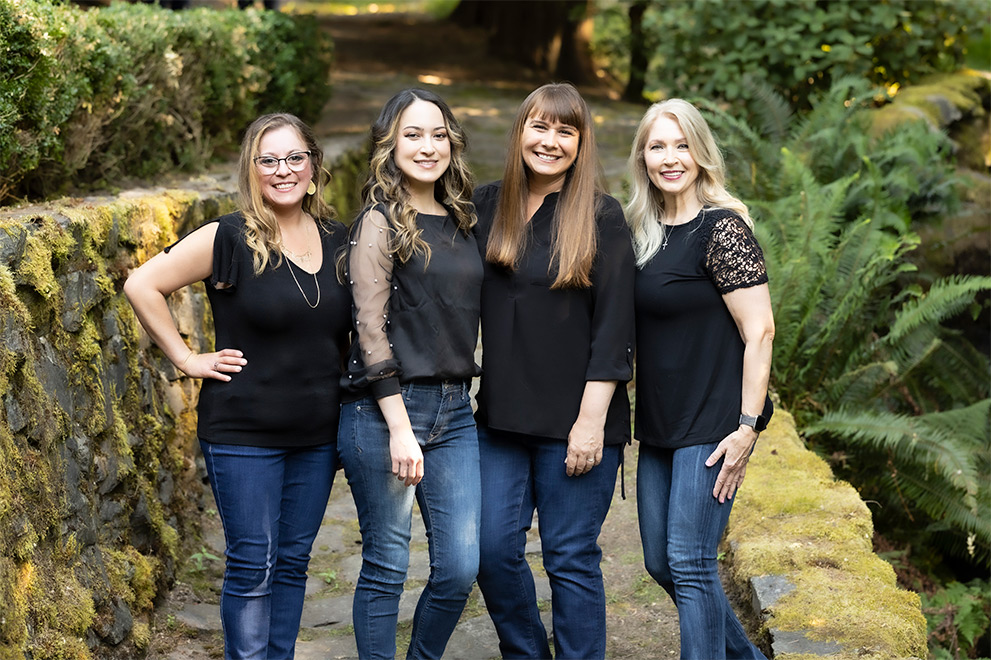 Dental Assistants
Tori
Clinical Coordinator
In 2000, Tori graduated from Pacific Lutheran University, earning her Bachelor's in Fine Arts, with an emphasis in Graphic Design. Following her graduation, she took a "summer job" with Dove Family Dentistry. Now, 20+ years later, she has had the privilege of watching the practice grow as she has helped care for the needs of our patients, their children and now their grandchildren! She is passionate about leadership development, continuing education and is committed to loving people well! Outside of the office, she enjoys entertaining, organizing, spending time with her friends and family, as well as visiting local flower and farmer's markets!
Carol
Treatment Coordinator
Carol started her career in dentistry in 1991. With over 31 years of experience in the dental field, she has a seasoned confidence and grace that makes her a joy to work with. Carol is well-versed in insurances and treatment planning, and will help coordinate your dental needs. Carol is an avid Seahawks fan and is a proud season ticket holder! She loves camping, sporting events, spending time with her husband and taking care of her three beautiful grandchildren.
Brenda
Financial Coordinator
Brenda is our Financial Coordinator and has an eye for detail. Her precision, paired with her knowledge of dentistry, have been a vital part of our Administrative Team. She began her career in dentistry as an assistant in 1982, and later moved to administration. Brenda considers herself privileged to have raised two children, now grown and on their own. In her spare time, she and her husband Marc love to travel together. Leavenworth is one of their favorite places to visit, where they enjoy hiking and kayaking. Brenda also loves to watch movies and spend time with her family and friends.
Shannon
Scheduling Coordinator
Shannon graduated in 2009 from South Puget Sound Community College with her Associates in Applied Science and her Certificate of Completion in Dental Assisting. After spending 13 years as a dental assistant, Shannon transitioned to the front office where she is able to use her knowledge and skills to help patients feel comfortable and well-informed. Shannon was born and raised in the Pacific Northwest! She loves the ocean, camping, bonfires and going to the movies. Shannon is also the proud mother of three boys and stays busy with all of their sports and activities.
Sandi
Scheduling Coordinator
Sandi is one of our Scheduling Coordinators and has worked in many different aspects of dentistry; from Endodontics to Oral Surgery. She has recently transitioned into General Practice and has been a welcomed addition to our team. Sandi's background includes management, employee training and customer service, and she is truly passionate about patient care. We love Sandi's gentle spirit and calming presence. She makes patients feel right at home! In her spare time, Sandi and her husband enjoy watching their son do karate and play football. As a family, they enjoy many outdoor activities, as well as camping and traveling!
Amanda
Registered Dental Hygienist
Amanda graduated from Southern Illinois University in 2009 with her Bachelor's in Dental Hygiene. She joined our team in 2013 and thoroughly enjoys taking care of our patients and encouraging them to be proactive with their oral health. Amanda and her husband enjoy traveling and will go anywhere at the drop of a hat! Otherwise, you will find her boating, camping, going to classic car shows and spending time with her family and friends. Amanda also owns her own floral business and does weddings and larger events in her "spare time!"
Kristie
Registered Dental Hygienist
Kristie attended Western Washington University where she received her Bachelor's in Arts and Spanish. In 2016, she went on to receive her associate degree in Dental Hygiene from Pierce College, and has been with Dove Family Dentistry ever since. Kristie is a Puyallup native and currently lives in the Puyallup Valley with her husband and daughter. She enjoys spending time with her family and friends. On the weekend, you might find her trying new restaurants, taking their dog for a walk, or working on her newest sewing project.
Haylee
Registered Dental Hygienist
Haylee attended Eastern Washington University where she received her Bachelors in Dental Hygiene. Shortly after her graduation in 2021, she joined Dove Family Dentistry. Two of her favorite aspects of dentistry are educating patients about their oral health and making patients feel comfortable in the dental office. In her free time, she enjoys running her small business on Etsy, serving at church, traveling, and finding new coffee shops.
Krystin
Registered Dental Hygienist
Krystin began her career in dentistry in 2007 when she became a dental assistant. In 2020, she completed the Dental Hygiene program at Seattle Central College and earned two degrees: an Associate of Science and a Bachelor of Science in Dental Hygiene. Krystin is especially interested in sharing her growing knowledge about the importance of Myofunctional Therapy (she hopes to become a certified therapist soon!), addressing tongue/lip ties and holistic approaches to oral health with her patients. She has had a passion for dentistry from an early age, and it truly shows in the level of excellence she strives to give each patient. Krystin enjoys spending time with her husband, their two daughters and chocolate lab, Ellie. As a family, they enjoy frequenting Sounders matches & Mariners games, hiking, home karaoke and movie nights!
Katheen
EFDA - Restorative Assistant
Katheen (rhymes with "caffeine") joined the Dove Family Dentistry Team in 2014. Katheen graduated Clover Park Technical College in December of 2003, where she received her Dental Assisting Certification. Growing up in a military family, she lived all over the United States. Her interest in dentistry was first piqued through her grandfather, a U.S. Navy Dental Assistant, who later worked in Dental Sales. It was at that time that she was able to travel with him and experience dentistry. In 2020, Katheen graduated from South Puget Sound Community College, where she obtained her EFDA (Expanded Functions Dental Assistant) License. Katheen has a number of hobbies including; gemology, naturopathic medicine, painting, karaoke and much more. Katheen's vast knowledge of many subjects keeps us enlightened and entertained daily! On the weekends, she enjoys getting out and having fun with her husband and their Boston Terrier, Dezzi!
Heather
EFDA – Restorative Assistant
Heather is a California native, but loves the Pacific Northwest. She graduated from Santa Rosa Junior College in 2005 as a Registered Dental Assistant. In 2015, she completed her Expanded Function Dental Assistant training from South Puget Sound Community College. Heather joined Dove Family Dentistry in the summer of 2019 and has been a wonderful addition to our team. She loves working with children, so the family atmosphere has been a great match for her passion and skills. Heather strives every day to provide the highest quality of care with special consideration for each patient's individual needs. In her spare time, she enjoys kayaking and camping with her family near Whidbey Island.
Colette
Registered Dental Assistant
Colette graduated with honors in 1986, from the Dental Assisting Program at Utah Technical College in Salt Lake City, Utah in 1986, where she received her Registered Dental Assisting License. She joined Dove Family Dentistry in the fall of 2020 and has been a wonderful addition to our team. With her delightful North Dakota charm, she can put the most anxious of patients at ease. When not at the office, Colette enjoys camping, hiking, gardening and often spoils us with many of her home-baked treats!
Leslie
Registered Dental Assistant / Sterilization Technician
Leslie was born and raised in New Mexico and started her dental career in 2001. With her husband serving in the US Air Force for 17 years, Leslie has had the opportunity to live and work/serve in many different locations. When her husband retired from the military in 2018, they decided to call Washington their home. We were honored to bring her on board in 2021 as our highly valued Sterilization Technician / Hygiene assistant. Leslie is key to the flow and function of our clinical staff. Leslie is a busy mother of two! As a family, they love to go to church together, play games and get outdoors. Now that they call Washington home, they are excited to experience more of the Pacific Northwest!